CAR DISMANTLERS MELBOURNE & CAR WRECKERS MELBOURNE
Get up to $14,999 Cash For Cars in Melbourne
One of the top and most trusted Auto recyclers and Car Dismantlers in Melbourne offer to buy all your old, used, scrap and junk cars. Get cash as high as $14,999 for your cars right away. Car Dismantlers buy all kinds of old vehicles for eco-friendly wrecking, dismantling, and recycling.
If you currently own an automobile that has been sitting in your garage for too long. Or maybe one that is damaged to the point where the repairs alone would cost more than the car's actual worth. This is where you should consider selling it for scrap. Now there are a number of junk car buyers but you need to find the most reliable and self-serve car wreckers who offer all car services by themselves. And we offer the best price and a maximum number of benefits to all our customers.
Free Old Car Removal throughout Melbourne
Car Dismantlers happen to be one of the oldest and largest car dismantlers in Melbourne. Car Dismantlers have spent years fulfilling the automotive needs of customers. This, as a result, has led us to our success as one of the most trusted auto wreckers and dismantlers in Melbourne, Australia.
Years of experience in the business is not the only reason that has come to our advantage. But has also enabled us to provide our customers with numerous benefits.
Car Wreckers Melbourne has been successful in creating a team of qualified professionals. Each of them has earned a reputable stance and can be fully trusted with all kinds of auto dealerships.
Car Wreckers Melbourne & Quality Car Parts/Auto Parts
Pay Up to $14,999 for wrecking vehicles in Melbourne
Every car, no matter what condition it is in, has the potential to earn you a great amount of money. If you are thinking to sell your car but are hesitant because of its condition. Let Cash for cars Melbourne tell you that there are plenty of great cash deals for all used, broken, junk and scrap cars. The Melbourne auto wreckers specifically buy old and junk cars for the sole purpose of dismantling and auto recycling. We also sell used parts of almost all and most makes and models and update the inventory on regular basis.
THE MOST TRUSTED CAR WRECKER SERVICES IN MELBOURNE
Even for a car that you think will no longer run. Or one that is damaged to a point where repairing alone would cost just as much as the car's actual worth. You will always have the option to sell your car to a trusted car wrecker in Melbourne. We buy all types of cars, regardless of their condition and pay you instant cash for them.
Your car could be
Good as new and fully operable
Operable but with minor flaws and requires repairs
Having great genuine spare parts or
Crashed to bits with no chance of repair
Whatever the case is, we have a cash deal for each of these situations. Whether you own a number of cars or just one. Whether you are selling it because you need quick cash or just to have an upgrade on your current auto. We buy all cars regardless of the case.
The car wreckers are only interested in carefully dismantling and wrecking junk cars. We make sure to fully assess the car before actually doing anything with it. Our experts examine the car as to whether or not it can be repaired.
If a car is comparatively good enough to get up and running with a few minor fixes, we repair it without any delay. If, after assessing, we conclude that the car can't run but has plenty of second-hand car parts/auto parts. Our car dismantlers take charge and make sure to carefully remove every reusable auto part and preserve them. And if a car that we receive is in irreparable condition or fully crashed, the Melbourne wreckers take care of it.
CAR DISMANTLERS AND AN EXCELLENT LINE OF OTHER SERVICES
All of our services are remarkably flawless. And neither of those have hidden or extra charges. For example, our car wrecker services have no additional fees either. We offer to remove the car from your premise absolutely free of cost. Some of our other exceptional services are as follows
Top dollar cash payment
Cash for cars wrecking Melbourne
Cash for Vans
Used car buyers
Free towing service
Car dismantlers
Auto wreckers Melbourne
Quality used Auto Parts & fitting service
Scrap Metal
We have successfully managed to establish a team of excellent professionals who know the actual worth of each car. And intend to pay you no less than what you deserve. Furthermore, we try our best in providing each of our clients with the best of our services because we are much concerned about our outstanding reputation in Melbourne.
SAFE AND ECO-FRIENDLY CAR WRECKING YARD AND RECYCLING
You may own a car that seems to you like a complete wreck. And you might even be having doubts about selling it. At this point, you must know that even your junk car has the potential to earn you money. There could still be plenty of auto parts working perfectly fine that you don't know of. Only a professional can give the exact idea of what your car is actually worth.
Even if you are sure that your car is completely crashed, it still consists of heaps of metal that have a lot of value. Almost every material used in a car can be recycled. A car mainly comprises metal, plastic, rubber and glass. Each of these pays up when the car wreckers recycle and dispose of them in the right manner. We sell every quality used car part at the best prices for fixing your car. These include Used Mazda, Nissan, Subaru and Holden Parts, etc.
Auto Wreckers in Melbourne Region – Motor wreckers Melbourne
After bringing any car to our yard, our routine is quite simple.
We assess a car for all its working auto parts
Carefully dismantle the car and each of its auto parts
Save the ones that are good and discard the rest
All the discarded material is sorted into separate piles; rubbers, plastic, metal and glass
Wreck the hollow car shell and recycle each of the material
Each step of our routine ensures the safety of the environment. Before starting with any of the above, we make sure to drain all the excess fluids and toxins from the car very safely.
It is one of our foremost priorities to dispose of all junk and damaged non-commercial and commercial vehicles in an environmentally friendly way. Because even a dead automobile that is sitting for too long poses much of a danger. It is only in the best interest to recycle all the junk and rid the earth of noxious waste. This not only helps us save the environment but you also get to make cash and save money at the same time.
WE BUY ALL CAR BRANDS FOR WRECKING
Our car wreckers have dealt in almost all Korean, German, Russian, Indian, Japanese and European makes of cars. Some of the popular brands that we frequently deal in are Honda, KIA, Holden, Hyundai, Suzuki, Toyota, Mazda, Nissan, Peugeot, Renault, Mitsubishi, Lexus, Daihatsu, Jeep, Chrysler, BMW, Audi, Alfa Romeo, San Yong, Ford, Peugeot, Subaru, Great Wall, Proton, Suzuki, Volkswagen, Skoda, Daewoo, Mercedes Benz, Saab, Renault and Volvo.
You can sell all your convertibles, jeeps, SUVs, buses, vans, 4x4s or even heavy-duty commercial trucks for wrecking. We buy all cars in exchange for the great prices that go as high as a whopping $14,999.
Selling your old or used autos to our Melbourne wrecker company is quite simple. All you need to do is contact our great customer service via email or phone call. Or let us know all the necessary details about your vehicle in an online form. As soon as we assess your car, we get back to you with our quote. We're open 7 days so there's plenty of time to come and see us outside business hours. You can also ask for car removal in public holidays, then we'll tell you the availability accordingly. Our experts bring to every wrecking car scrap yard Melbourne to carry out eco-friendly auto wrecking.
If you like the offer we make, let us know so we could immediately proceed further. The sooner you respond with your approval, the sooner we remove your car. We normally tow your unwanted car on the same day and prefer to pay you cash for it right on the spot.
What locations do we serve?
Car Dismantlers provide free towing & car wrecking services in Melbourne Metro Area with Cash for cars up to $14,999.
How much cash Car Owners can get?
Depending on your car condition we can give you up to $14,999 on the spot. When selling cars to us, we do not charge for towing.
How long does it take?
Car Dismantlers pick up your vehicle and offer cash on the same day. No hidden fee. All you get is money for your scrap broken or damaged cars.
What Car do we buy?
No matter what car you have, we pay money for it. Any Make Any model we buy it all. Cars, Trucks, Vans, Utes, get cash for any vehicle.
Instant Cash for Cars up to 14,999
Our company aims to provide the best deals on all used, junk, broken, scrap, or unwanted cars. Anyone with an inoperable car can benefit from our massive range of services. By simply putting it up for sale at our wrecker's yards.
We buy old, junk, and dead cars for 100% environment-friendly recycling
Absolute hassle-free removal of all junk, crashed, burned and immobile cars
Proper disposal of all wrecked automobiles across Melbourne
Top cash payments to the car owners in exchange for their scrap cars
Eco-friendly solutions to all automotive concerns
Salvage yards, car repairs, and used parts for DIY car enthusiasts
Safe and expert car dismantling, car wrecking and car recycling
Free no-obligation assessment of your cars
Quality used spare parts at reasonable prices
Car Dismantlers intend to give our customers the exact worth of their cars in exchange for what they want to get rid of. We buy all unwanted cars that we bring to our yard with fine expertise. And come up with the best solutions.
Whether your car requires minor fixes, dismantling or even needs to be completely salvaged. Our experts skillfully take care of each procedure. According to Victoria Government rule effective from 30th May, 2018 Payment will be made Via Electronic Transfer & Cheque
CAR DISMANTLERS AND WRECKING SERVICE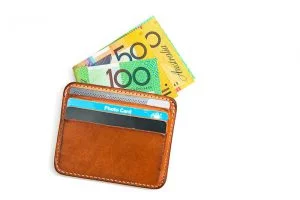 We happen to have assembled one of the best customer care teams and car wreckers in Melbourne. Moreover, our friendly staff cater to all your queries and responds immediately. Call us at 0416 122 197 and let our team listen to all your auto-related concerns.
Our experts suggest you the options most favorable according to your requirements. And offer to move forward with it as well. You can select either of our services
Each of our services is guaranteed to be remarkably flawless.
Car Dismantlers have decades of experience in dismantling and recycling the autos for good. Car Dismantlers have some of the best credentials as well as authentic certification for all kinds of auto dealerships. Car Dismantlers buy all old, junk, scrap, broken and used cars for salvage yards and their proper disposal. The cash we give for your car goes as high as $14,999.
WHAT MAKES US BETTER THAN THE LOT?
With the ever-growing salvage yards and car wrecking businesses, it has become quite a challenge to find one that is better than the lot. Lucky for you, Car Dismantlers happen to be one of the most experienced and efficient companies in Melbourne.
Whether you choose to have your car dismantled or you just require an evaluation. Our team will ensure a hassle-free experience. We take care of all the paperwork. After finalizing the deal, all you need to do is sit back and let us take care of the rest.
Car Dismantlers have no extra fees or any hidden charges for that matter. All our services are free. This means we provide absolutely free towing service as well. In addition to that, we guarantee that we make all payments right on the spot. We are strongly against the idea of making our customers wait for weeks or even days for the money we owe them. Our team instantly hands you the cash right when we come to tow your unwanted car.
Even if you opt for a bank transfer instead of a cash payment. We manage to do that before your car even reaches our yard. Furthermore, our network of salvage yards spread all across Melbourne allows us access to all locations. Car Dismantlers offer to tow your unwanted car from any suburb within one day. Not only that, our customers can avail of each one of our services anywhere in Melbourne.
Next up, Car Dismantlers always give you an option to get rid of your unwanted car on the same day. Besides being the most reliable services, we happen to be the quickest as well. Our team responds promptly and arrives at your location within 24 hours. Car Dismantlers deal in all kinds of cars regardless of their conditions, makes and models. Moreover, we offer you an unmatched quote for it.
Other Vehicle Wreckers in Melbourne Area